Recommendations of places to visit in Kericho and Iten + Staying at Sahara Gardens Kericho
Nandi and Kericho county have vast areas of beautiful tea plantations. In this blog post, I share recommendations of places to visit in Kericho and Nandi including my experience staying at Sahara Gardens in Kericho. I also have two videos linked below on my tour to the region.
Places to Visit in Kericho and Nandi
Kericho has a variety of nice hotels both in town and outside town. While here you can select a place that is convenient for you.The greenish environment in Kericho is just marvellous.
You will enjoy every bit of the scenery, including the vast tea plantations. But keep warm as the area is cold, windy and from time to time you will experience rainfall. Pack warm clothes. You can also enjoy a taste of mursik and real tea.
One of the places to visit and also stay at is Nandi Bears Golf Club. The golf club is located in Nandi Hills. It has a guest house and the rooms have a kitchenette and fridge. The guest rooms also have a seating area.
Chesumot Tea Farm is another popular place and a must-visit if you are in Kericho. The tea farm has a beautiful landscape, a restaurant and camping ground. Other activities you can do here include boat riding and fishing
While in Kericho, you can spend the night at the Exotic house, party at Hills country lodge or Wessyde lounge, take tea at the Sunshine hotel.
A full tour of Kericho would include, visits to various vast tree plantations. There are many tea plantations. Kericho also has a monkey sanctuary, there are caves and waterfalls too. The monkey sanctuary is located at a place called Jamji. Relax at the Nandi Arboretum.
Staying at Sahara Gardens Kericho
Sahara Gardens has two hotels, one in Kericho where I spent a night and one in Bomet. Sahara Gardens Kericho is located on Kimungu road off the Kisumu – Busia highway in Kericho town. The hotel is located on beautiful spacious grounds. These grounds are ideal for events such as weddings and conferences.
The Kericho branch has two conference facilities that can accommodated up to 100 people and another that can accommodate up to 50 people.
The hotel has 14 rooms with basic amenities which include a television, bathroom, wardrobe, table and chair and toiletries.
The exteriors of the hotel have lounges at different points in where you can relax and also have meals.
The restaurant serves local meals and continental cuisines. I must add that their rates are cheap, affordable and value for money. Their rates also include free breakfast.
The hotel also has a lounge where you can unwind and relax with a drink. If you are a walk-in guest you can also consider spending some time here. The lounge has large LED television screens to help you enjoy live sports as you listen to a selection of music.
Sahara Gardens also provides outside catering services for clients on request.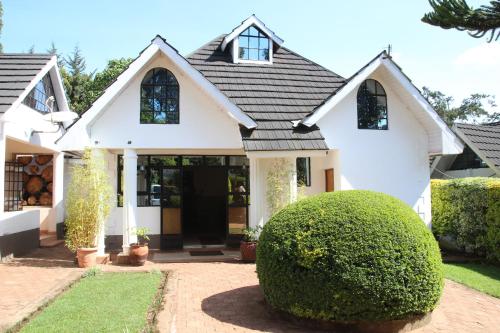 Sahara Gardens Bomet
The Sahara Gardens in Bomet is located along the Kaplong- Narok – Maai road in Mutarakwa ward. It is set on beautiful grounds. It also has a children's playground.
The hotel has 9 rooms which have television, washrooms, table, chair and bed. For conference facilities, the hotel has a hall that accommodates up to 100 guests and a boardroom that accommodates 20 people.
The hotel also has a restaurant that serves local delicacies including a bar where guests including walk guests can spend time watching the large LED screens while listening to music.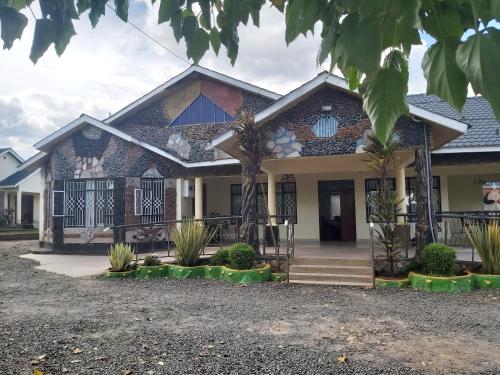 Watch this video to see my experience at Sahara Gardens in Kericho. You will get a better view of the rooms, the lounge and restaurant.
Check out this video of my experience staying at Kerio View Hotel in Iten.
Check out this video of my tour to Kerio Valley and Iten Kenya.