10 Facts About Cheap Hotels In Nakuru That Will Blow Your Mind.
Nakuru was recently upgraded to a city status. It was previously a town but now it's confirmed – Nakuru is a city! In this blog post I am going to share with you interesting information about Cheap hotels in Nakuru. This should help you have more insight in your next holiday destination planning and the process of booking hotels in Nakuru town.
Nakuru town is located in former Rift Valley province now, Nakuru County. It has 11 constituencies and is centrally located where it borders 7 other counties. These counties include Narok, Kericho, Kajiado, Baringo, Nyandarua, Bomet and Laikipia.
Nakuru is about a 3-hour drive and 167km from Nairobi City. Its proximity to Nairobi and closeness to other counties makes it a favorite getaway destination for most local and foreign tourists. Tour guides also prefer to connect tours from Lake Nakuru National Park to major parks like Maasai Mara and Samburu in their itineraries.
10. Types of Hotels in Nakuru Kenya
Did you know that hotels in Nakuru county fall into the following 5 categories?
Hotels, lodgings, Airbnb's apartments, guest houses and lodges. Well now you know. You can book your stay in any of the 5 categories listed above and this solely depends on your budget and your style.
You will find hotels located on the outskirts and within the city of Nakuru. Lodges are mainly located in the park. Nakuru city has a park – Nakuru National Park and here you will find several tented camps and lodges.
There are also apartments and Airbnb's located within the city. Some properties are also designed as guest houses and are much more intimate as compared to hotels. These are especially preferable if you love going away to a homely set up and you would appreciate the comfort of having your own space. With holiday rentals and apartments, you also have the option of having long stays.
9. You will be surprised by the hotels that guests love in Nakuru
Many may assume that cheap hotels are found within the city. However cheap is a relative term to many. Most of the cheap hotels in Nakuru Kenya are loved because of the customer service, the level of cleanliness and toiletries provided by the hotel management. Clients love these services as they consider it value for money. They will therefore consider a hotel that goes above and beyond to provide these services as a cheap and affordable hotel. So here are three cheap affordable hotels in Nakuru that guests love:
Sarova Woodlands Hotel and Spa:
This hotel is located in Nakuru town and they offer both single and double accommodation. Most of the guests who have stayed here have raving reviews about their toiletries. I have stayed at Sarova Hotel in Shaba Game Reserve which is part of the Sarova Hotel chains and I consider their toiletries as first class and so do other guests who have stayed at Sarova Woodlands Hotel and Spa.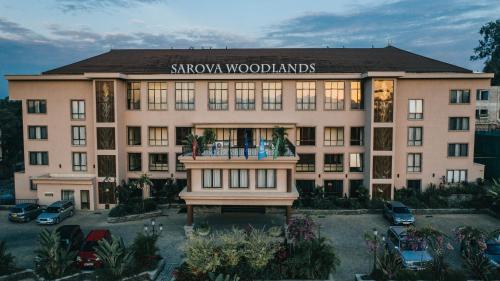 Legacy Hotels and suites
Located within Nakuru town, Legacy Hotels and Suites provides several accommodation options ranging from single, double, deluxe and triple rooms. One of the best reviews about the hotel is the clean toilets and high-quality beddings. With the many rooming options, it makes it an ideal accommodation for large families and groups traveling together.
Grand Winston Hotel
Located along Sigor road in Nakuru, Grand Winston hotel offers good customer service and friendly staff. This is one of the main reasons guests love the hotel including the hotel's location.
Grand Winston is also ideal for those traveling as a family. It offers standard, twin, superior and suites.
8. Cost of staying in Nakuru Hotels and lodges
On average the cost of staying in a cheap hotel in Nakuru is as low as KES. 1,600 per night. Considered as the best value in terms of price. This makes Nakuru town a versatile town in terms of accommodation options. There is something for every kind of traveler, from the business, work, backpackers to luxury travelers.
7. Hotels that are good for couples
If you are looking for a couple's romantic getaway and not looking to break the bank then these three hotels are highly rated by couples:
Milimani apartments, Mid town executive suites and Kambi Amani.
Milimani apartments is located in Nakuru and offers privacy, home away from home feel and guests prepare their own meals while they enjoy the luxury of plenty of space. The apartments offer accommodation for both long and short stays and the rates vary depending on the length of stay.
With close proximity to the city center along the Kipchoge Avenue, is Mid Town Executive suites. While the average price of a hotel in this area is about KES. 7,500, Mid Town Executive suites accommodation rates start from KES 4,500 per night.
Couples also love Kambi Amani as it has views of Lake Nakuru National Park, Nakuru City and surrounding places around Nakuru. Kambi Amani features tented camps, that are exceptionally clean and comfortable.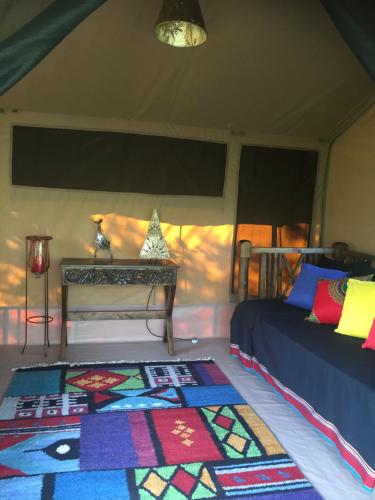 6. Hotels that are good for families
If you are a family looking for a getaway in Nakuru then these are the hotels you should consider staying at:
Milimani apartments features here again for its value for money. The apartments are also spacious and you have the option of booking their 1 to 4 bedrooms. With the adequate space provided, this makes it an ideal location for families traveling together. You also have the option of planning and preparing your meals.
Sandalwood suites are serviced apartments in Nakuru that are a favorite of many families that tour Nakuru Town. As you can see most families prefer serviced apartments to hotels.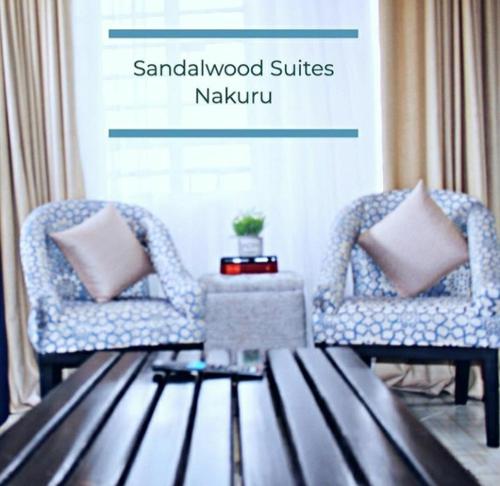 Another hotel to consider when traveling as a family is Taidy's suites that has previously been famed for the night life, the hotel provides accommodation in its 44 rooms. It's widely recommended for family travelers.
5. Hotels with amazing views
Midtown executive suites is one of the cheap guest houses in Nakuru that features here again. As mentioned earlier it is centrally located with amazing views of Nakuru and its environs, including lake Nakuru National Park.
Maili Saba camp is a bit further away from the city and this property will give you amazing views of Nakuru and the Menengai Crater.
Kentania Hotels is one of the cheap lodgings located in Lanet Nakuru that offers amazing views especially for the rooms on its 3rd and 4th floors.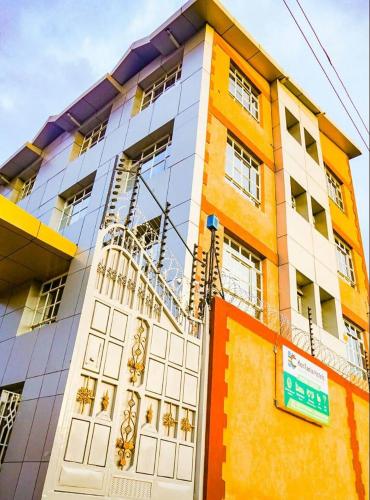 4. Hotels with great access to the city
The Mid-Town Executive Suites, Elegant Place and Essy's Homely Furnished apartments are just some of the few cheap guest houses in Nakuru Town that have good access to the city.
Midtown Executive Suites is near the West side Mall, about 600 meters. This makes it a convenient location especially if you plan to run errands around the city. These hotels are perfect for those who travel to Nakuru for work assignments.
Essy's homely furnished apartments is a bit further from West Side Mall about a kilometer. But it is a walking distance and hence makes it convenient too.
3. Hotels that have free cancellations
If you plan to travel to Nakuru and suddenly have to cancel or are not sure about your dates, then these are the hotels to consider booking with. These are cheap hotels in Nakuru Town that will offer you free cancellations.
Hotels that offer free cancellation give you this option within a specified amount of time and give you a refund. Most of these are apartment style hotels. They include: Judy's Nest, Essy's Homely Furnished Apartments and Potters Villas Furnished Apartments.
2. Best time to book a hotel in Nakuru
The best time to book a hotel in Nakuru is in September, you will experience a drop in hotel prices at this time. The most expensive time to book a hotel in Nakuru is in December owing to the fact that it is a festive season and many people travel to Nakuru at this time. Booking a hotel during a week night is also more expensive than booking during the weekend. The best time to book a hotel for a short stay or getaway is during the weekend. Prices are slightly lower on Friday and Saturday.
1. Most luxurious hotels in Nakuru
Luxurious hotels are those that offer exceptional services. These are considered 5-star hotels. As cheap hotels are considered a relative term, there are those clients who consider these 5-star hotels as cheap hotels because of the stellar services which they believe to be value for money. In Nakuru town the following hotels have the 5-star rating:
Vienna Woods Hotel, Sarova Lion Hill Game Lodge, Enashipai Resort and Spa, Lake Naivasha Resort and Empolos Hotel in Nakuru. Most of these are spread across Nakuru county.
Tips about booking a hotel in Nakuru
Consider booking a cheap hotel in Nakuru in July or September, here you will get the best rates and value for money
To get the most out of your visit, book your stay for 3 nights. Most guests who stay in Nakuru hotels stay for 3 nights.
Where can I sleep in Nakuru?
There are plenty of cheap hotels in Nakuru to choose from. You have a wide array of options from cheap hotels in Nakuru with a swimming pool, cheap guest houses in Nakuru town to cheap hotels within within the central business district (CBD). You have a choice of two-star hotels to 5-star hotel rating and all these depends on your budget and the purpose of your visit to Nakuru.
Where is Lake Nakuru National Park located
Lake Nakuru National Park is one of the 23 parks in Kenya managed by Kenya Wildlife Services. It is within Nakuru County and considered one of the best parks to visit as you transit to Maasai Mara. Check out my full guide to the park and places to stay while touring Lake Nakuru National Park in this video.
Nakuru has something for everybody. Have you been to Nakuru City before? What was your experience? Share in the comments below